Not bad Salman! Katrina Kaif LOVED your Sultan so much that she's watched it TWICE – view HQ pics!
Salman Khan's Sultan hit the screens yesterday and seems to be getting terrific response from critics as well as the audiences. Katrina Kaif, Aamir Khan – here check out other celebs who watched the film recently….
Katrina cannot stop rooting for Sultan and we're loving it….
So just yesterday we had brought you pictures of Katrina Kaif attending the screening of Sultan. She arrived with friend Karan Johar, in support of Sultan director Ali Abbas Zafar and of course, Salman Khan. Not to forget, she looked super happy as she stepped out to watch Sultan day before yesterday. But much did we expect she would love it so much that she wouldn't mind watching it AGAIN, for the second time. Yes!
A screening of Sultan was held at Yash Raj Studios yesterday and Ms Kaif decided to show up again, to watch the film. Can you believe it? I think this is one of those rare times when Katrina has made it to two film screenings of the same film. Not bad Salman and Abbas! You guys seem to have really impressed Ms Kaif to quite an extent. In fact, now we really wanna know what's Katrina's feedback on the film, hai na?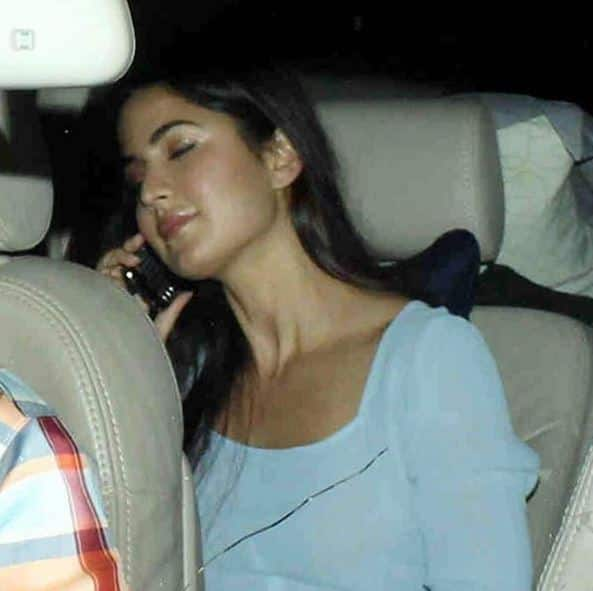 Nevertheless, apart from Katrina, others who turned up as surprise guests at this screening included Aamir Khan Yes! Despite rumours of Aamir being insecure about Salman or say he isn't liking the fact Sultan has turned out to become so HUGE in comparison to his upcoming film Dangal which is yet to hit the screens., Aamir made sure he took some time off to appreciate Salman's hard work. In that case, we also cannot wait to hear what Aamir actually has to say in reaction to Sultan. I mean, what if he works more harder on his Dangal scenes now after watching Sultan? Well, let's see what's in store for Aamir. But right now, we don't want to steal any bit of attention from Salman coz he's the man of the moment, no?
Check out the screening pictures below and we'll be back with more updates right here, only on BollywoodLife!
Source by bollywoodlife…
loading...